Besides SEO, Online Marketing also plays an essential role to spread brand awareness among the targeted audience around the targeted territory or the globe.
Targeting audiences on various social media platforms such as Facebook, Twitter, Google+, Instagram, etc helps in creating awareness about the company and bring in new customers on a timely basis. According to the eMarketer report, there were nearly 1.73 billion people on various social media in 2013. The number will significantly increase to 2.55 billion by the end of 2017. Hence, it has made social media one of the most important platforms for online marketers to focus and send messages regarding the company's various products and services and interact with customers directly.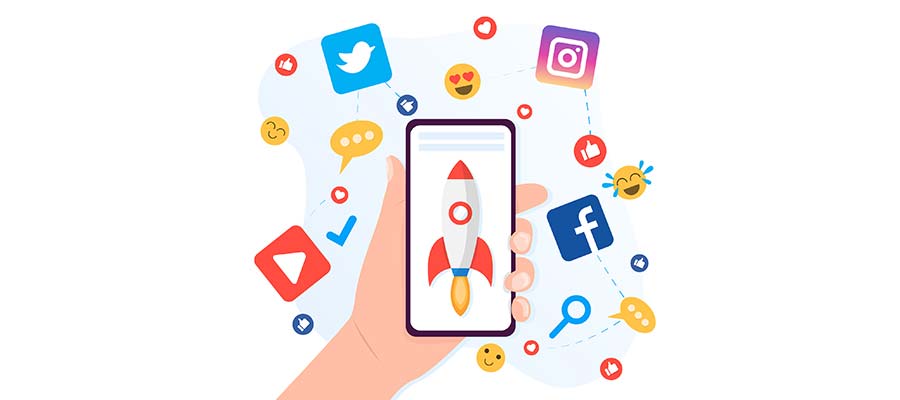 Another way to do internet marketing is by arranging various email campaigns and keep on sending promotional and special offers in emails to all the subscribers' time-to-time so they can keep on visiting the website. It has proven a beneficial and cost-effective method for many companies if done right and on a timely basis. In comparison to standard mails, emails are much more successful and generate higher response rates from the customers. It is very successful to survey with existing customers and to know about their tastes and preferences to utilize in the planning process of the company.
It is the type of advertising that is done on websites through texts, videos, or images. The ads we see on the websites are known as display advertising. It is costly for the small-scale business that has limited funding to achieve any milestone in the virtual world through online marketing. It is done mostly by big businesses that can allocate funds to Google and get better traffic by sending visual messages to people on different platforms and websites.
Frequently Asked Questions
1How can I get an estimate for my project?
The web site construction process at Creative Room Inc involves various unique processes to be brought together some of these are Concept Design, Technology, and Content. There are simple websites and complex websites, feature-heavy and static assignments, therefore, based on requirements we estimate time to be spent by our resources for each aspect and arrive at a budget.
2What are the resources you employ to build a website?
Creative Room employs the following skill sets in building websites: Art Director, Web Designer, HTML/PHP/ Coder, Programmer (Web Development), Copy Writer, Flash/Motion Graphics Designer, etc. The team works under the supervision of our creative director. We also employ photographers, highly skilled animation experts, artists, and specialist programmers for special assignments.
3Will our website be unique and reflect our organization?
This question is central to all our efforts. The Creative Room team is skilled specialists in art, communication, and technology. Each member will thoroughly understand the client company's positioning and strategies, brand guidelines, and the target audience before setting out to commence work. At the Creative Room, we consider websites and online marketing tools to be mediums that require unique treatments for each organization. While maintaining branding and over-all spirit of the company's communication consistently, we will study the requirements and develop website architecture and propose recommendations of features for your consideration prior to commencement. You will be able to modify the plan or send us your views at this stage. This way we gain a perfect understanding of the business & the organization and this will have a reflection in our efforts.
4Do you only work with large organizations?
Not at all! While a good portion of our clients is large organizations, we also work with scores of small and medium-sized companies. After all, all big companies today started out as small at some point, and with our experience with companies of all sizes, we will be able to support you as you grow. Creative Room pride is its long term relationships with clients. You can depend on us to be around with support and advice as you grow to the next stage.
5Are Creative Room built websites SEO friendly?
Creative Room builds search engine optimization features into your website from the ground up. SEO success if obtained by optimizing the structure, content, layout, and website code. A quality web design will employ best practice in terms of SEO. Increased visibility enhances search engine traffic and leads to higher conversions.
6What other service does Creative Room in addition to web design?
We begin with a blank slate and bring together creative elements and technology features to build a web presence that will meet with your highest expectations. In order to achieve this, we will employ every technique and resource we have and find specialized talent as and when required. Content Writing CMS development Photography Image Sourcing Logo Design Corporate Identity Development Search Engine Marketing SEO Services
Have a Project? Let's Discuss
You have a Vision.We have a way to get you there.
Take control of digital presence with Creative Room. Work with our highly-efficient team from around the world. Get a free estimation now!