Graphic Designing Services
Creative Room is a foremost Graphic Designing Company providing Offshore Graphic Designing Services across the globe. We Product Design, User Interface Graphic Design, Visual Identity Graphic Design, Publication Graphic Design, Packaging Graphic Design, Marketing & Advertising Graphic Design, Art and illustration for Graphic Design, and Interrelation of types Graphic Designs for small and medium businesses. We develop the overall layout and production design for various applications such as advertisements, brochures, magazines, and corporate reports..
Keep your users at the center of your
design process with our practices
We combine our team's depth of experience in design, our client's intimate knowledge of
the industries they serve and insights uncovered through the discoveries we make.
Logo Design
'Logo' is the face of our company and it brings brand feeling to people and helps the business to market its products. At Creative Room, a team of logo experts undergo detailed knowledge of the company and do brainstorming sessions to bring up unique logo matching with the company's theme and nature of the business, yet making them stand out from the crowd.
Why Us For Logo Designing?
Creative Room will help you in creating your online visibility and in customer engagement. We work dusk till down to make our clients stay ahead in this digital marketplace competition.

We work on 4 technical aspects -
Visual Impact
Credibility
Let's Connect
Branding
Your business is not just defined by your Logo, Branding is another key element for success. Branding explains the customers about your Products & Services and let's you stand out from the crowd.

Our Graphic Designing Team at Creative Room, do research based upon your business, products and services & then create your branding.
Why Us?
Creative Room will help you in making your business, company and brand occupy a distinct place in the minds of your consumers.

We want you to create an EVERLASTING IMPRESSION, be DIFFERENT & hold your own IDENTITY !!
Let's Connect
Social Media Posts Creation
Your business needs to be recognized by your target audience. We create posts in accordance with either your regional calender or the international calender.
Why Us?
We are ONE-STOP SOLUTION to your business' social media posts creation and management. In this advanced world, we are going to help you both digitally and technologically.
Our Strategy -
Website Analysis
Audience Analysis
Creative Posts Creation
Traffic & Leads Management
Explore More
Banner Design
We understand Banner as a crucial web-advertising unit and the same is reflected in our work. Banner Designing is the most important component of online branding.
We -
Analyze The Target Audience
Keep It Simple
Understand That Less Is More
Use Effective And Standard Banner Sizes
Use color and typography smartly
Make The Text Easily Readable
Make Use Of Clearly Defined Frame
Place Banner Ads Correctly
Explore More
UI UX Design
A good UI/UX and User Experience helps you become your user's favourite. A good UI (User Interface) ensures that the design is intuitive, evokes emotions and empowers the user. A good UX (User Experience) ensures that the user is able to do his/her task without being lost. And, User Engagement happens when both UI and UX works together. Our Creative Team delivers a design that is intuitive, logical, usable, and appealing to all the users.
Why Us?
Creative Room is a reputed name when it comes to affordable UI/UX Design services. Having served our clients with Web Design, Development & Maintenance services over the past 3 years, we have gained tremendous popularity.

To ensure fluent working process throughout, choose Creative Room as your UI/UX Designing partner.
Explore More
Newsletter Design
Maintaining relationships with your business client in the most effective and economical way can be done via Newsletter. We post Newsletters monthly or weekly to update your clients about the latest happenings in your organization. We design newsletters that not not just helps to maintain contacts , but indeed it helps organizations to maintain good relations with their clients.
Why Us?
We maintain these essential elements in every Newsletter -
Eye-Catching Design
Call to Action
Brevity
Storytelling
Reader Focus
Explore More
Print Media
We understand that even in this era of electronic media, print media hasn't lost its charm.

Though, As per the technology and era, Creative Room has transformed one of the oldest and basic form of communication - Print Media.
Reach out to us for -
Business Card Designs
Ad Designs
Catalogue Designs
Flyers Designs
Poster Designs
Brochure Designs
Hoarding Designs
Magazine Designs
Flex Printing Designs
Explore More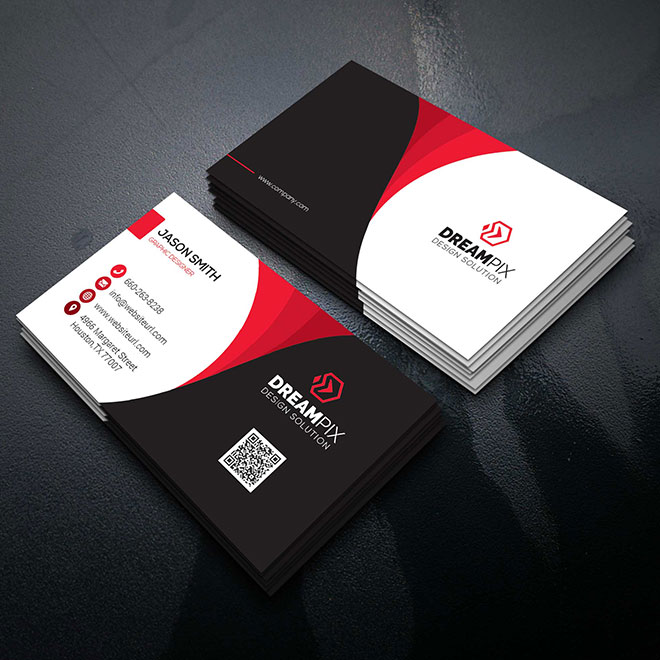 Stationery Graphic Design
We create one-of-a-kind business cards, greeting cards, letterhead, and other paper products used for personal and professional use. We apply custom graphic art in the work, to make them part of your brand's image.

Our stationery designs focuses more on branding.
We can design for you -
Letterheads
Labels
Business Cards
Postcards
Envelopes
Explore More
Product & Packaging Design
Creative Room believes in crafting the vision from Packaging design. Our passion for creating great product and packaging designs is derived from our love towards what we do for a living.

We create designs that establish emotional connection between the packaging and the customers. This will make you always standout in customer's mind.
Designs made by us -
Reflect Your Product
Reflect Your Brand
Reflect Authenticity
Are Clear And Precise
Builds Trust Of The Customer
Explore More
Video & Animation Creation
We gather you each and every requirement and then craft videos & animations that speaks with your audience.
Services we provide -
Infographic video
Explainer video
Video Advertisement
Social Media Video
Animation Video
2D/3D Animation
2D/3D Advertisement
2D/3D Logo Animation
Explore More
Our Process
How we Think, Design, Build, Repeat your website / software?

1
Discover
We study the rivals in-depth, reserach everything and prepare a layout that would perfectly suit the business operations.

2
Design
We design the websites that breathe, and not look dead-drop which deflect the customers.

3
Develop
After design finalized we start the web development process to develop a user-friendly website with all the latest features and functionalities.

4
Deliver
Before Deliver your website, our team check everything works properly, so that we launch a project for ROI and business growth.